Power of Christ's Resurrection.
As we are commemorating the resurrection of Jesus the Messiah who is God incarnate i.e. God Himself came down as a human being so as to restore our broken relationship with Almighty God , let us all have the experience of being "born from above" and have Love, Peace, Joy, Kindness, Goodness, Gentleness, Patience, Faithfulness and Self-control in our lives! In this challenging time of pestilence, let Almighty give us healing and hope in Him!
It is very important for us to understand who Jesus is. He is God incarnate. Almighty God is beyond time, space and matter. After the fall of man there was a chasm between God and man and to restore that broken relationship, Almighty God Himself had to come in human form to be among us and eventually be the ultimate sacrifice for all the human errors of past, present and future. God had to come in human form because Almighty God is so powerful and so full of glory and brightness, no humans can survive that experience of seeing Him face to face!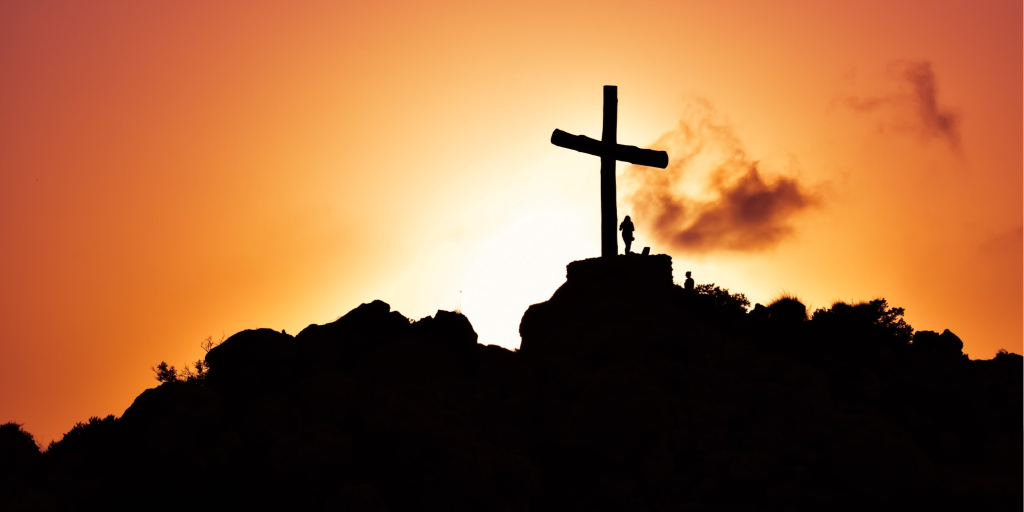 The coming of the Messiah on earth was foretold hundreds of years prior to the event by many prophets of God.
Isaiah 7:14 says, Therefore the Lord Himself will give you a sign: Behold, the virgin will be with child and will give birth to a son, and she will call Him Immanuel
Isaiah 9:6 says, For unto us a child is born, unto us a son is given, and the government will be upon His shoulders. And He will be called Wonderful Counsellor, Mighty God, Everlasting Father, Prince of Peace.
As was the practice in the ancient world there had to be a blood sacrifice for the remission of sins. In the old testament of the bible, the high priest had to sacrifice animals on behalf of the people of Israel.
However, it was always God's plan to send His son (His representative) to be the ultimate sacrifice for all the sins of mankind. Hence no more sacrifices by priests are necessary because the blood Jesus shed on the cross of Calvary was enough to atone for the sins of our past, present and future and whosoever believes in Him shall have eternal life. Even though we are saved by the blood of Jesus, we need to constantly feed on His word to be strengthened and move forward without wavering when we are faced with various calamities in this fallen world.
In John 3:16 , the scripture says, For God so loved the world that He gave His one and only Son, that everyone who believes in Him shall not perish but have eternal life.
The last words of Jesus on the cross.
It would be good for us to get a grip of the last words of Jesus on the cross, when he was in pain and agony that cannot be comprehended by man.
1. "Father, forgive them, for they do not know what they are doing" (Luke 23:34).
2. "I tell you the truth, today you will be with me in paradise" (Luke 23:43).
3. When Jesus saw his mother there, and the disciple whom he loved standing nearby , he said to this mother "Dear woman here is your son, and to the disciple, "here is your mother" (John 19:26-27).
4. "My God, My God, why have you forsaken me?" (Matthew 27:46, Mark 15:34).
5. "I am thirsty" (John 19:28).
6. "It is finished" (John 19:30).
7. Jesus called out with a loud voice , "Father, into your hands, I commit my spirit!" When he had said this he breathed his last (Luke 23:46).
Shelim (Aramaic)- Peace has been accomplished.
Tetelestai (Greek)- It is finished

The good news for mankind is, if we were separated from God and condemned by the disobedience of Adam how much more would we be brought closer to God by the sacrifice of Jesus the Messiah on the cross. On the cross Jesus said "It is finished." He accomplished everything needed by us humans to pay back the debt owed by us due to the disobedience of Adam!
Listen to the short message on the right where Billy Graham talks about the greatest news the world has ever heard!
https://youtu.be/4hkBn8_QsFk
It is apt to say here that the resurrection of Jesus is the turning point of God's plan for us. If Jesus had not risen, Christians would have been the most deprived people on the planet. It was only due to the power of Christ's resurrection that the disciples were emboldened and came out of their hiding from the Jewish authorities. So similar to what the disciples felt, it is right for mankind to believe that Jesus the messiah has overcome every adversary or evil that would come our way! 
Once we are washed by this divine blood, we would be like "people who found a treasure" telling others who are looking for it, where to find it! And this great promise from Jesus after the resurrection would give us the assurance we need, (in John 28:20) Jesus said "And surely I am with you always, to the very end of the age."